heavenlyxbodies
Well,I was planning on doing a nice dumping post in the next few days, but this little tidbit could not be contained...
IT'S FUCKING OVER!!!!!!!!!!!!!!!!!!!!!!!!!!!!!!!!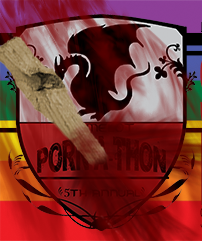 *dances madly*
That was one of the most horrible and excruciating things I have ever suffered through. I mean, seriously awful. We're talking driving you out of fandom awful. I have a WIP I plan to finish, a colab with Arthur for a comm, and I plan to finish out the Silence!verse, but that's it, no more. At least, that's the plan.
Now, don't get me wrong my Merlin muses haven't been truly inspired lately, so I was thinking of putting it on the back burner as it were. But this horrible experience just killed what I had left. If that is the state of the fandom these days then I don't want to be part of it. Note, I am talking about the ppl, not the fic. I mean, 99% of it wasn't anything I would normally read, but you write or do art and have the guts to put it out there I'm not gonna call you to the carpet unless you specifically ask my opinion (though honestly overall if that was an accurate set of exemplars for the fandom then I grieve for it), but no, it was the
ppl
, the
experience
. Yeah, the challenges were crap and mundane and nothing really inspiring, but... the ppl... UGH! Rude, clique-ish, and unwelcoming. And sometimes just plain spiteful. I don't wanna be active in a fandom like that. I prefer my fandoms to be supportive and friendly.
And I'm sorry to any of you (ie Cheeky) who might be reading this who actually tried- thank you.
And Mr.

neuroticnick
, not like I expect you to see this, but I have held my tongue for 2 weeks and now it must be said, you are a total douche! Seriously, fine if a fic doesn't float your boat, tickle your fancy, or in any other way 'do it' for you, but you don't, you just
don't
go out of your way to diss it in the fucking results post!!!!! That's just wrong... and cruel. And in response from #6, I'm sorry if writing fic that was more complicated than a
"Dick and Jane"
book is above your comprehension levels. I would suggest enrolling in some adult education classes, perhaps.
Okay, I feel better now. Now off to find some nice violence and homicide!